Got mail from Elsevier, out of sheer courtesy to inform me that a final PDF could be found on ResearchGate that people should pay for to view. Thank God for the Coalition of Responsible Sharing correcting such errors.
After all, it would be strange that people often paid by tax-payers (directly or indirectly), spending their time doing research mainly funded by the public hand and published in a journal where most of the time-consuming work is done voluntarily and unpaid by other researchers should have free access to the results of such research
without
paying another 3000 bucks for it. Because this is what Elsevier charges for
"Gold" Open Access
.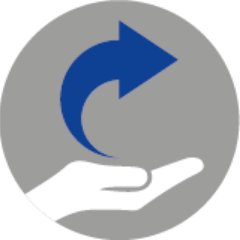 This is how responsible sharing looks like.


I hope, I'm allowed to share this, couldn't find anything in the FAQ about sharing the Coalitions' icon. Tentatively, I'll assume it is. Please let me know if a © is missing if not.
Well, now that our results are securely hidden behind paywalls again, thanks to the caring and good work of the Coalition, maybe the public that paid for it wants to know the reason. A paper which, by the way, illuminated a two-decade ongoing science fraud. It and its
sister paper
(which was published in an open access-
transparent peer review
journal) may not have ended it, but made it more difficult to get it t
hrough without primary documentation of the used data
.
Here's Elsevier's courtesy mail in full (additions by me in []).
Related posts with further links dealing with the reality of scientific publishing and on how the Coalition or other high-profit publishers misuse the current system can be found under the tags
#FightTheFog
,
bad science
,
free science
(like in Free Willy),
public interest
(after all you pay for it, and I was paid by you), and
science-related
('cause it's not about but affects science).
Links
A last note to active scientists reading this post. Scientists should still boycott Elsevier in no matter what capacity, and others members of the Coalition. Timothy Gower's call-to-boycott (see e.g.
this Nature 2013 article
) is still running, and one can still sign-up to join (currently 17218, now 17219):